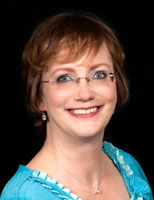 Michelle Karina Kyle is an animal reiki teacher residing in rural Ontario, Canada. She completed Shinpiden (level 3 teacher training) with Kathleen Prasad of Animal Reiki Source at The CARE Foundation in Florida in 2014, and has been teaching animal reiki since 2014.
Michelle completed Shinpiden teacher training in traditional Japanese reiki with Frans Stiene of the International House of Reiki (Kathleen Prasad's teacher)  in 2017, and again in 2019.
Michelle's animal reiki classes have donated to animal rescue organizations including:
4 The Luv of Luna Cat Rescue, Thedford, ON
Adopt-a-Pet Pet Rescue, Lucknow, ON
Allies for Alley Catz, Kincardine, ON
Bear Creek Exotic Wildlife Sanctuary, Barrie, ON
East Village Animal Hospital, Kitchener, ON (animal rescues and low-income clients)
Feline Friends Network, Stratford, ON
FrogHollow Farm Sanctuary, Princeton, ON
Hobbitstee Wildlife Refuge, Jarvis, ON
Paws of Perth County, Stratford, ON
Salthaven Wildlife Rehabilitation Centre, Mount Brydges, ON
Purr Healing is a sole proprietorship registered with the provincial government in Ontario,

Canada. You can find us at www.purrhealing.ca and www.facebook.com/purrhealing/. Purr Healing is located in Brant County, Ontario, Canada, and holds classes at animal rescues in  various Ontario locations, including Princeton, Barrie, and Kincardine.
Michelle is a member of the Shibumi International Reiki Association and the Canadian Reiki Association.