World Animal Reiki Day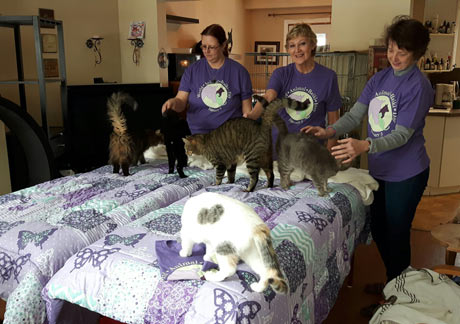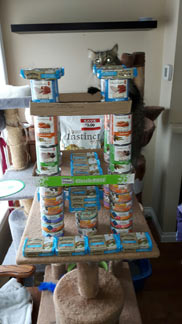 February 5, 2017. Six of us met at Allies for Alley Catz animal rescue in Kincardine, Ontario. This rescue was founded by our Reiki 1 graduate, Donna Coughlan. We shared a pot-luck lunch, a traditional Japanese Reiju spiritual blessing, and good company. We shared Reiki with the rescue's animals, and with each other.
On the left, Virginia and Jill met some of the cats, who greeted them with happily raised tails. Our host, Donna, is in the middle. The cats really enjoyed exploring the massage tables with comfortable quilts that we brought in for the day. On the right, a curious kitty checked out the tower of cat food that we donated to the rescue.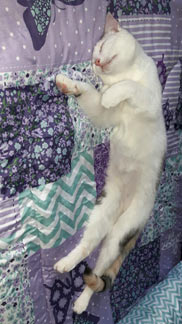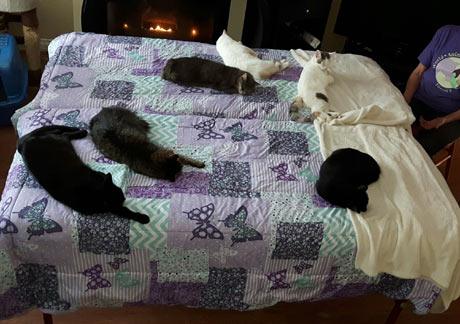 The house is well organized with groups of cats with similar ages and needs in their own rooms on different floors, some cats in heated enclosures outside, a few individuals who need it having their own space, and a few dogs in the yard for the duration of our visit.
We took turns visiting the animals in their various locations throughout the house, and offering them Reiki.
All of the felines, from playfully active kittens to more sedate senior cats, responded well to the Reiki that they received, and relaxed into Reiki naps. Here are some blissed out sleepy kitties!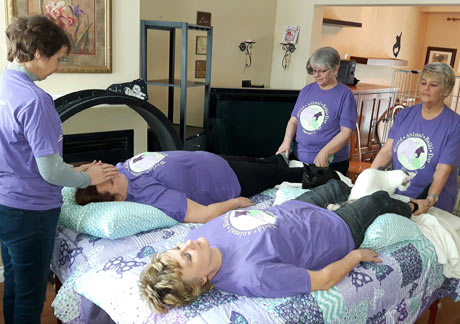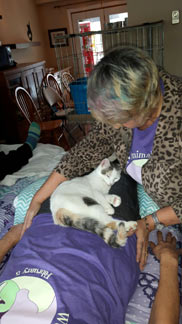 We also shared Reiki with each other. Human caretakers of animals need to receive care too!
After a snowy drive, a tasty vegetarian pot-luck lunch, and sharing Reiki with animals, it felt wonderful to lie down on soft quilts in front of the fireplace, hear peaceful and inspiring music, and receive Reiki from two fellow practitioners.
The cats were keen to participate in all the Reiki sessions, including the ones for humans. You can see that they made themselves comfortable in between and even right on top of the reclining humans.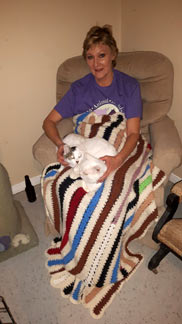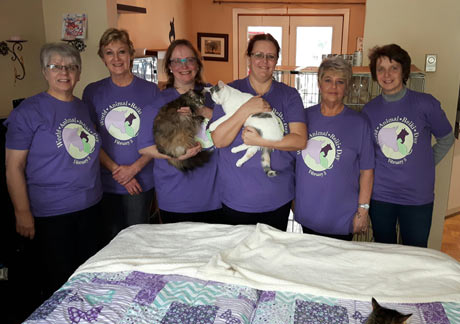 On the left, Donna sat with two FIV positive kitties.
On the right are Mary Jane, Donna, Michelle, Virginia, Heather, Jill, and some friendly cats.
It was a snowy February day, and we appreciated everyone making the effort to drive in winter road conditions to Kincardine from Listowel, Monkton, Stratford, and London. It was a wonderful day shared with like-minded friends.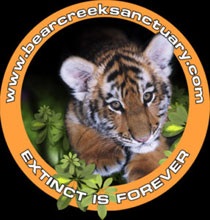 Spring Retreat at Bear Creek Exotic Wildlife Sanctuary
April 1, 2017. Photos will be posted soon!