Description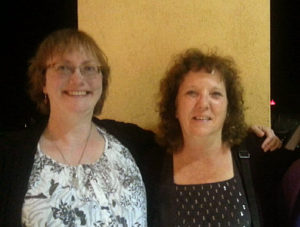 Michelle Kyle is an Animal Communication student. She communicates intuitively with animals. She focuses on an animal, sends love and offers Reiki healing energy, asks questions, and receives intuitive information in response. Michelle is enrolled in Marta Williams' Professional Animal Communicator Program, which includes completion of 11 classes, private tutoring, and 60 case studies. Marta Williams, of Middletown, California, is the author of four animal communication books, a biologist, and one of the world's foremost animal communication experts and teachers, with over 30 years of experience. After taking a few classes with another teacher in 2013, Michelle began Marta's program with classes in Tucson, Arizona in February 2015, and is currently completing the program online.
For your animal to participate, at the top of this page, please choose your donation amount, Add to Cart, and complete the registration. When your registration is processed, you will receive an email requesting your photo and animal information via email. Your animal can be located anywhere on earth, or can be an animal who has passed away. Please provide:
a photo of the animal
the animal's name, gender and age (and if deceased, the date of death)
questions to ask, to which you know the answers, for verification, e.g. Favourite toy?
questions to ask, for which you would like to know the answers (include any issues or problems you would like discussed with the animal)
Please provide only what is requested above, and no other information about the animal. By registering for a session, you agree to mark and return the report that you will receive.
After Michelle has talked with your animal, she will email you a report, for your feedback. The report includes columns for correct, don't know, incorrect (?) and Wow! A Wow is an item that a person could not guess. Incorrect includes a question mark because sometimes an animal knows something that her person does not know. After you have marked the report, it is used to calculate the total of correct plus incorrect answers, and then the percentage of correct answers.
---
"Michelle Kyle is an effective animal communicator. I told her just a few issues that were happening with my cat. From very limited information, she asked my cat many different questions, which gave me a clear understanding of the emotional state of my cat. Michelle also provided many different ideas of how I can correct my cat's inappropriate behavior. Her compassion for animals, her sincere desire to make animals' lives better, and her gift of animal communication are transparent. I would highly recommend her services." – Carrie Varela, Denver, Colorado
"Michelle has talked to many of my animals, from dogs to donkeys. One of my house dogs told Michelle that our house was a bit hairy and that I needed a new vacuum. These are almost the exact words I said to my mom in front of my dog! Our outside dog asked Michelle to ask me what was wrong with the roof. The day before we had a security system installed on our shop and workers were on the roof. My donkey told Michelle he had a sore mouth. I had never seen him having trouble eating but called the vet … good thing, as his teeth were sharp and really needed to be floated (filed level by the vet). Michelle has also talked with a pig and some of my cats. Each time Michelle reported things that were important and specific to each animal. I would highly recommend using Michelle to talk to your animal to hear what is important to them and to help solve behavior issues." – Joanne Gilbertson, Lethbridge, Alberta
"Michelle's case study on Animal Communication included Dolly, a geriatric pet goat here at Wallace Springs. Through a series of many questions she asked of Dolly, Michelle was able to determine the age and colour of Dolly's new early morning visitor. She was able to draw out from Dolly, a description of some items in her diet that are not typically given to goats and was able to intuit some of Dolly's behaviours that are also not typical of goats. With guidance from the results of Michelle's session with Dolly, I have explored some additional dietary options, found and treated a skin condition, and investigated and treated a health issue related to Dolly's digestive system. Michelle's accuracy rate on her questionnaire for things that were unknown to her was very high, and far exceeded my expectations. Upon meeting Michelle it becomes immediately apparent that she has a deep respect and compassion for animals. I would recommend her for the benefits her intuition and insights can bring for the health and well-being of any animals Michelle becomes involved with." – Karen Simmons, Gowanstown, Ontario
---
* An intuitive consultation is not a substitute for professional medical care and diagnosis. Michelle is not a doctor, and cannot diagnose or prescribe. If your animal is ill or injured, please seek the assistance of a qualified medical practitioner, ideally a holistic veterinarian. Michelle can only give you her intuitive impressions and tell you about resources that may be helpful.