Product Description
Description: This class is for people who love animals, who want to deepen their relationships with animals and learn practical ways to heal the animals in their lives. The class focuses on Reiki for animals, which involves meditation with animals from a short distance away, and inviting the animals into the healing space. Reiki for animals is only hands-on if the animal requests it by placing his or her body in the practitioner's hands. Animal Reiki is a gentle and non-invasive practice in which the animals control the amount of healing energy they receive. It relieves stress and promotes healing for pets, shelter animals, farm animals, feral cats and wild animals. For healthy animals, Reiki helps maintain their health, enhances relaxation and provides emotional peace. For ill animals, Reiki complements all veterinary and holistic treatments, can speed up recovery with less pain, and reduces the side effects of chemotherapy. For dying animals, Reiki provides relief from pain and anxiety, easing the transition for the animal and the animal's people.
The class also teaches Reiki Level One for people, including techniques for self-treatment, and hand positions for hands-on treatment of people. This class is suitable for beginners, and for practitioners of all levels of Reiki for humans. The traditional Japanese techniques taught in this class are different than Western Reiki techniques usually taught in North America. The Japanese name for Reiki Level One is Shoden.
Location: The class will take place at Michelle's rural home near Monkton, Ontario, where students will work with each other and with cats, or if they wish, with chickens or fish. Homework will be assigned during the week between the two classes, for students to practice Reiki with their own animals. Both days involve working with animals, and include time for practice, discussion and feedback.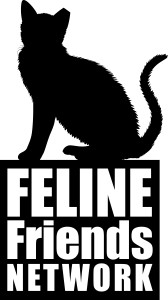 Class Length: 2 days (approx. 15 hours). This class is taught in two days, with a week between classes to absorb new learning and provide an opportunity for at-home practice followed by discussion and feedback.
Class Materials: Students will receive a 126-page class manual, as well as a certificate of completion. This class teaches the method and uses the class manual of Kathleen Prasad at Animal Reiki Source.
Resitting: Students who have previously taken this class with the same teacher may resit the class as a refresher for a reduced fee.
We will donate 25% of proceeds of this class to Feline Friends Network.
Photos from past Shoden classes
| | | |
| --- | --- | --- |
| Offering Reiki to cats | Chickens come near to participate | Human table treatment, summer |
| Human table treatment, winter | What's in your hand? | Hope consents to hands-on |
| Human chair treatment | Human chair treatment | Anastasia uses manual as bed |
Animal Reiki Practitioners who took this class say …
Feline teachers for this class
Animal Reiki is about being and emanating love and compassion to create a beautiful healing space that supports animals in healing themselves. Our state of being determines our success with the animals. Animals know more about energy than humans do, and they let us know when we are getting it right! The cats pictured here co-teach this class.