Animal Reiki 2
$104.00
The price per student is $400. A place in the class may be reserved with a $100 deposit. The remainder is payable in cash on the first day of class. 25% of proceeds from this class will be donated to FrogHollow Farm Sanctuary.
Dates: TBA 2020
Time: 9:30 am – 5 pm
Location: Princeton, Ontario
Prerequisites: Level One Reiki in any lineage
To register for this class, either (1) contact us about paying the deposit of $100 by eTransfer or cheque and registering via email, or (2) Add to cart, $104 to cover PayPal's fee.
Description
Reiki Level Two and Advanced Animal Reiki Training
This class is for people who have completed Level One (or more) Reiki in any lineage, and would like to deepen their personal healing path with Reiki and animals. The class focuses on Reiki for animals, which involves meditation with animals and inviting the animals into the healing space. Reiki for animals is only hands-on if the animal requests it by placing his or her body in the practitioner's hands. Animal Reiki is a gentle and non-invasive practice in which the animals control how much healing energy they receive. It relieves stress and promotes healing for pets, shelter animals, farm animals, feral cats, and wild animals, as well as humans and plants. For healthy animals, Reiki helps maintain their health, enhances relaxation and provides emotional peace. For ill animals, Reiki complements all veterinary and holistic treatments, can speed up recovery with less pain, and reduces the side effects of chemotherapy. For dying animals, Reiki provides relief from pain and anxiety, easing the transition for the animal and the animal's people.
This Level Two class offers an in-depth coverage of traditional Japanese and animal techniques, philosophy and ethics. Topics include the background and elements of the system of Reiki, Okuden techniques, meditations for the animals, healing treatments, treatment guidelines for animals, symbols and mantras and their use with animals located anywhere on Earth, and professional Animal Reiki considerations. Okuden is the Japanese word for Level Two Reiki.
Animal Reiki portions of the class and manual are based on the teachings and principles of Kathleen Prasad of Animal Reiki Source. Human Reiki portions of the class and manual are based on the traditional Japanese Reiki teachings as taught by Frans Stiene of the International House of Reiki.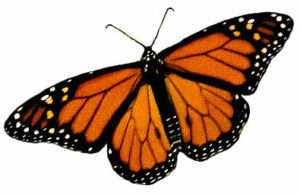 Locations: This class will take place at two locations. Day One will be at Michelle's rural home near Princeton, N0J 1V0, where students will share Reiki with cats, and perhaps chickens or fish. Day Two will be at FrogHollow Farm Sanctuary in Princeton, N0J 1V0, working with rescued farm animals including pigs, donkeys, goats, sheep, birds, horses, a cow, a rabbit, cats and dogs. FrogHollow is a plant based sanctuary, and all food brought to the class must be plant based. Homework will be assigned during the week between the two classes, for students to practice Reiki with their own animals. Both days involve working with animals, and include time for practice, discussion and feedback.
Class Length: 2 days (approx. 15 hours). This class is taught on two Saturdays, two weeks apart.
Class Materials: Students will receive a class manual and an Okuden (level two) animal reiki certificate.
Resitting: Students who have previously taken this class with the same teacher may resit the class as a refresher for a reduced fee.
Teacher Michelle Kyle received Level 3 teacher training from Kathleen Prasad at The CARE Foundation in Florida in 2014, and received Level 3 teacher training from Frans Stiene in 2017 and again in 2019.
We will donate 25% of proceeds from this class to FrogHollow Farm Sanctuary.