Foot Reflexology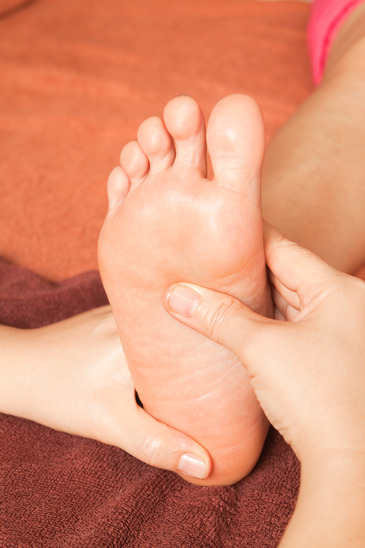 Reflexology is a focused pressure technique, usually directed at the feet or hands. It is based on the premise that there are zones and reflexes on different parts of the body which corresponds to and are relative to all parts, glands and organs of the entire body.
How Does It Work?
When the reflexes are stimulated, the body's natural electrical energy works along the nervous system to clear any blockages in the corresponding zones. A reflexology session seems to break up deposits (felt as sandy or gritty areas under the skin) which may interfere with this natural flow of the body's energy.
Manipulating specific reflexes removes stress, activating a parasympathetic response in the body to enable the disharmonies to be released by a physiological change in the body. With stress removed and circulation improved, the body is allowed to return to a state of homeostasis.
Homeostasis is the "automatic" process that the body incorporates to bring it back to the "normal" state. For example, if the blood pressure is abnormal, the kidneys will secrete the enzyme renin, which is involved with blood pressure, and the hormone erythropoietin, which increases the rate of red blood cell production.
What Are The Benefits?
Reflexology demonstrates four main benefits:
1. Relaxation and stress reduction
2. Enhanced circulation
3. Assists the body to normalize metabolism naturally
4. Complements all other healing modalities

Michelle Kyle is a Certified Foot Reflexologist. She completed 35 hours of in-class instruction, 15 hours of chapter tests, 70 hours of practicum, a written exam, and a practical final exam, with a final mark of 96%.
This is a diagram of the basic zones and divisions of the feet. Charts that show all the details that foot reflexologists work with are much more complex. This diagram provides a basic outline, that shows how the heel corresponds to the lower body, and moving upward on the feet corresponds to moving upward on the body, with the toes corresponding to the head.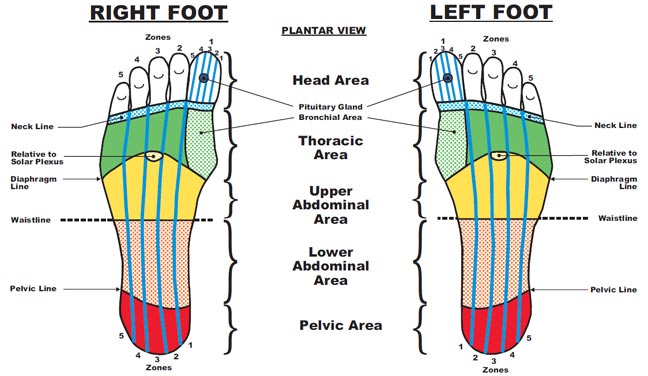 ---
Facial Reflexology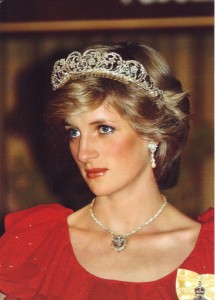 Michelle offers Zone Therapy Facial Reflexology sessions. These can be 30 minute stand-alone sessions, or 15 minute add-ons to other services for a person.
This technique is performed in the finest spas in the world on nerve endings of the face. It is a powerful self-healing tool that can reverse the aging process.
Granular deposits of waste matter concentrated around reflex points in the form of uric acid and calcium deposits are broken down. This frees the energy flow along the zones, opens blocked nerve pathways, and improves the circulatory and lymphatic systems to flush away toxins.
Celebrities including Sarah Ferguson and the late Princess Diana used Zone Therapy to gain muscle tone and retain youthful looks.
"Zone Therapy is a breakthrough way to have a non-surgical face lift that has all the up-sides of beauty, feeling good and healthy in a natural, organic way." – Mark Victor Hansen, Co-creator, #1 New York Times best-selling series Chicken Soup for the Soul
Health Benefits
Provides deep relaxation immediately
Increases energy, circulation and vitality
Stimulates mental clarity
Increases sex drive
Helps cleanse, and eliminates side effects of any cleansing program
Eliminates toxins, trauma and stress from the body
Firms muscles in the face, neck, throat, upper arms and chest

Beauty Benefits
Firms skin and reduces puffiness
Eliminates darkened eye circles
Quickly firms and tones 50 muscles on your face, chin and neck
Smoothes skin around eyes, mouth, chin and forehead
Improves skin complexion
Gives a glow to your face
Helps correct droopy eye and double chin
Reflexology Testimonials
Sessions for people